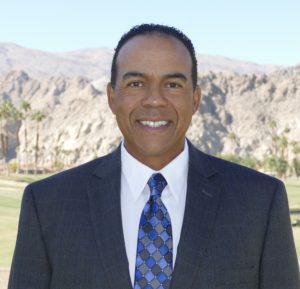 Geoff Dean,PGA

MY COACHING PHILOSOPHY
A Coach is an individual who helps to empower an individual or group to move positively, freely and strategically toward their desired destination for lasting results.
As YOUR Coach, I will help you set a course to your desired results.  We will create a program tailored just for you.  We will set goals to develop the physical, mental and golfing skills that you need to obtain peak performance.
The atmosphere of my coaching sessions are relaxed and fun! We will typically have an easy conversation that focuses on helping you discover lasting solutions to your golf swing and golf game. You will gain information specific to your needs and learn to apply that information successfully.
I'm ultra-motivated to help you learn the skills you need to play your best golf and to apply them happily and successfully when it matters most…ON THE COURSE!
…and You will…
OWN YOUR GAME!

Who are my Students ?
My students are women, men and juniors who have a desire to play this great game of golf.  Regardless of your experience, skill-set or athletic ability, I seek to assist you.
Junior Golfer:   I encourage ALL JUNIOR GOLFERS to join my golf development program. My program is based on 4 pillars – your golf mechanics, playing skills, physical fitness and competition/player management skills.  My program is designed for the beginner as well as the avid junior golfer who wants to take their game to the highest levels in Middle School, High School, College and beyond.
Beginner:  The golfer who has never picked up a club or it's been so long since you have played, it's like starting over.
Higher Handicap: The player who doesn't get a chance to play that often and has trouble breaking 100.
Intermediate:  The golfer that has worked hard, developed some skills and can shoot 90 to 82.
Low Handicap:  The advanced player that shoots anywhere from 81 to 71, competes regularly and is looking to fine-tune his or her skills to improve overall scoring.
Tournament Player:  the golfer (professional or amateur) who shoots par or better on a regular basis and is looking to fine-tune his or her skills, set up a training program for in-competition and off-season, and to optimize club technology for peak performance.
CORE LEARNING
1. THE BIG THREE

Putting:
Short Game (Chipping, Pitching, Lob and Sand shots)
Driver/Tee Shots

2. MENTAL
Every good golfer develops a mental game to guide the physical.

We develop a DYNAMIC routine for playing on-course.
We establish a pre-shot routine, visualization, set-up and execution of golf shots
On-Course – assessment of YOUR total golf game! Driving, approaches, short game, strategy, emotional management.
3. PHYSICAL

We identify your strengths and weaknesses in Flexibility, Strength and Mobility and we plot a course on how to
improve in all areas.

4. TECHNICAL

Pre-Shot Fundamentals (Dean's-7- static positions)
Training to Develop Physical & Mental awareness of 7-key body/club positions. Stance to the follow-through.
In-Swing Fundamentals (Kinematic Sequencing)
Develop and execute the full-swing based on student's ability and awareness of Dean's 7- static positions
5. CLUB FITTING

In order to maximize your golf game, you MUST be fit for the right equipment for you. Receive a thorough analysis of your current equipment, swing speed, swing path and face angles through impact.  Based on findings, receive a prescription of what's optimal for you.
Valued Price


Single Lesson
1 student


Monthly
Coaching Fee

Monthly
Package for 2


Summer
package
Jun – Sept
(One Student)

Each Session
60  minutes


$155

$2500

$3750


$TBD



Wedge Club Fitting


$175