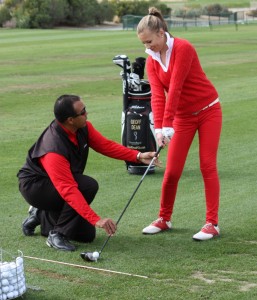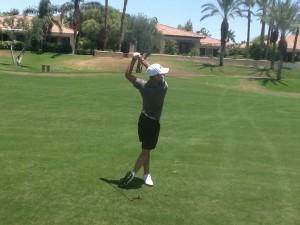 The Junior Player Development Program
is designed for the beginning junior as well as the advanced junior looking to take his or her game to the highest levels in Middle School, High School, College and beyond.   My program is founded on the ADM Model.  I conduct my program founded on FOUR pillars:
1. Development of  Sports Kills and Golf Playing Skills
2. Golf Mechanics and Development of Golfing Swing Skills
3. Physical Fitness & Training
4. The Mental Game
My Focus as a Teacher/Coach comes from the experience of being a competitive player at the highest levels for over 30 years.  My simple goal is to help your child become the best player they can be.  It's founded on lots of golf and fun…and equally as important, my program is founded on the importance of attaining life balance and being a well-rounded individual.
I use state of the art video and computer technology as well as current training aids and methodologies to enhance the learning environment. My personal goal is to provide excellent coaching for the purpose of peak performance and long-term retention of skills.
I have had the great fortune of successful juniors in my camp and I look forward to assisting you!
| | |
| --- | --- |
| JUNIOR PLAYER DEVELOPMENT PRICING | |
| | 2020 |
| LESSON PROGRAM. Single Lesson Rate is $155 per session.  Multiple lesson packages and or Coaching Programs TBD. | TBD |
| | |